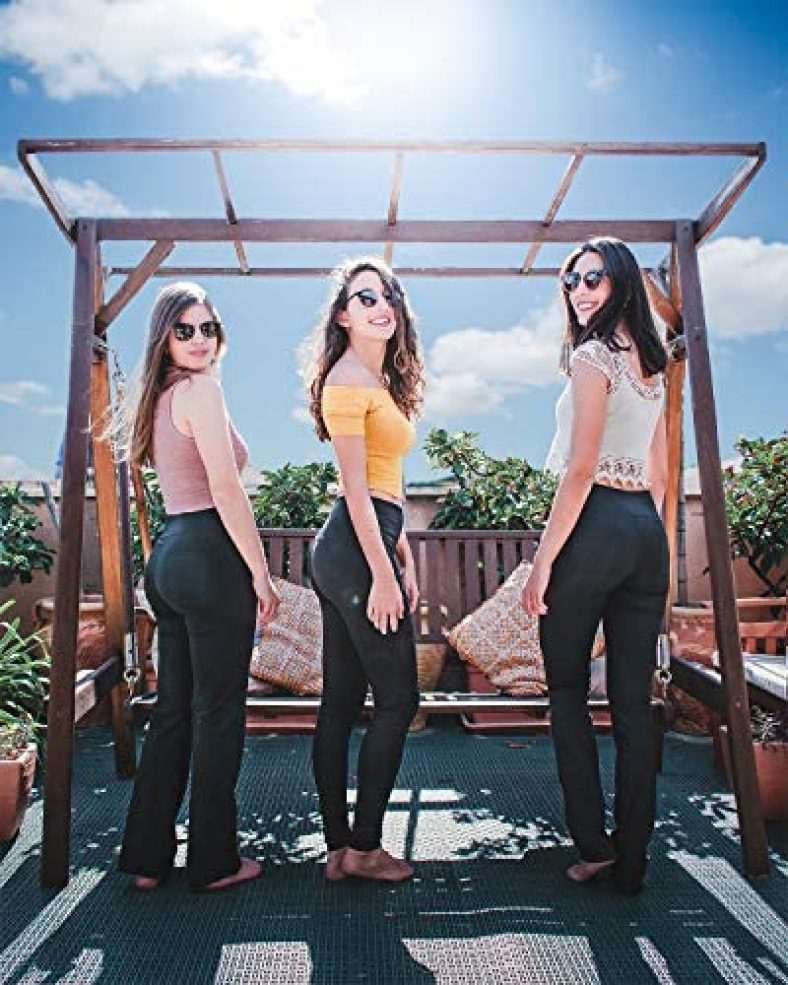 The Girl Power Project is a life skills and mentoring program for girls in underserved communities. The project aims to empower girls to avoid early pregnancy, forced child marriage and other consequences of their sexuality. It is a replicable model developed in collaboration with social workers, teachers, and health professionals. The curriculum is made simple enough for children to understand. Girls learn valuable life skills by participating in fun activities and games. The program also teaches the importance of staying in school.
Girls' self-esteem plunged in middle school
Girls' self-esteem has taken a nosedive in middle school, and the reasons are numerous. Many young girls are highly sensitive and value other people's opinions, which can lead to low self-esteem and feelings of hopelessness. Young people with low self-esteem often demonstrate poor performance and stop trying in areas of defeat. The constant battle between low self-esteem and the pressures of being accepted in a social context leads to a lack of confidence and a sense of shame. Unfortunately, these feelings can become chronic and crippling for young girls. If you or someone you know is suffering from low self-esteem or has experienced a similar situation, there are many treatment options available.
Academic work in middle school generally becomes more difficult, and girls with undetected attention and learning problems may struggle to keep up. These girls are at risk of chronic low self-esteem, underachievement, depression, and even teen pregnancy. Even girls with undiagnosed ADHD are more likely to experience a rocky middle school. These girls may be at high risk for developing anxiety, depression, and teen pregnancy.
Research conducted by the American Association of University Women found that self-esteem among middle school girls dropped dramatically by the end of the eighth grade. The study analyzed data on young women born in the 1970s and found that girls' self-esteem had eroded significantly from elementary school to middle school. However, the AAUW report did highlight positive trends, including increased college enrollment. It also recommended corrective measures to counteract these shortfalls.
The findings of this study suggest that girls' confidence dropped 30 percent by the middle of their adolescence. The authors of the book Confidence for Girls say that girls have an increasingly difficult time overcoming their fears and being themselves. In the meantime, the pressure to be perfect and pleasing others may be a huge barrier to their confidence. They must learn how to confront these fears and overcome them, thereby enabling them to grow into confident, independent women.
Female crisis of adolescence has become part of contemporary conception of girlhood
This article explores the role of gender and age in the construction of contemporary girlhood. It examines how feminist movements have helped redefine girlhood in contemporary society. In contrast, the feminist movement has focused largely on the role of women. It has been an important part of feminist movements for many decades. Its history has been a fascinating one. Moreover, it has shed new light on the complexities of the concept of girlhood.
The Ophelia argument has been used to argue that unrealistic media images of girls create an impression on their young selves, causing confusion and depression. As girls are in a state of transitional emotional development, this type of negative impact can worsen the experience of adolescence. Depression, in particular, can feed into the cultural stereotype of the "emotional female." However, earlier studies of youth issues focused on boyhood. As a result, gender inclusive perspectives have emerged in the literature.
A third film in the trilogy explores the idea of coming-of-age in a postfeminist context. Both Coppola and Hansen-Love are well known for their films on girlhood. In particular, they examine how gender affects the development of girls, and how gender plays a crucial role in shaping the development of adolescence.
While research on black girls has been growing in recent years, many studies on black girlhood have been grounded in African American women's history. Black feminist canonical texts focus on black girlhood in the work of black women. These texts range from poetry to policy and literature to film. These texts also provide historical contexts for understanding the complexities of Black girlhood. The field has grown beyond traditional anthropology by focusing on the history and literature of African American girls.
Campaign to strengthen self-confidence of young girls
"Every girl is beautiful in her own way," says the Campaign to Strengthen Self-Confidence of Young Girls. The initiative aims to teach young girls that their worth comes from their skills and character, not from their appearance. It features a group of 15 girls who represent a cross-section of New York City society. The girls have been photographed playing basketball, running, and holding baseball bats. Some are even sporting braces. The campaign also features quotes that emphasize the qualities that girls should possess.
Dove and Sunsilk are partnering on the campaign to promote strong self-esteem in young girls. The brands are using their global reach to shatter stereotypes and inspire young girls to build a strong sense of self-worth. All of the girls involved in the campaign are friends or daughters of city workers, and all but one of them live in New York City. They also encourage parents to encourage their daughters to work hard and succeed in life.
The campaign's empowering message has a huge impact on many girls. Megan, originally from Bristol, now lives in Cardiff. She took up hockey after hearing about the campaign and has continued to play the sport at university. Meanwhile, "for the girl" is another campaign launched by Girlguiding UK. The initiative was based on the findings of a survey of young girls' attitudes. The campaign aims to encourage young girls to participate in sport and become more confident.
The campaign's message is aimed at increasing self-confidence among young girls by promoting a positive body image. A short film entitled "Reverse Selfie" is a key component of the campaign. The campaign hopes to counter the negative impact of social media by highlighting the positive effects of self-esteem. The campaign also aims to raise awareness about social media and its harmful effects on young girls. The video also contains a downloadable confidence kit for parents to use.
Impact investing
Impact investing and girl power are closely linked. Impact investing is a form of social investment that targets specific goals aimed at improving the lives of women. In addition to improving the organizations' performance, it can also help improve the social and economic outcomes of women. These goals include increasing access to finance, investing in products that improve the lives of women, and growing companies that treat women fairly. This is a great way to support the empowerment of women and increase the level of social welfare around the world.
In addition to supporting female-owned businesses, impact investors can also invest in sustainability-linked bonds, including climate-smart and gender-inclusive bonds. Recently, Schneider Electric introduced the first sustainability-linked bond, which includes metrics such as the number of disadvantaged people trained in energy management. Gender-conscious investors are also collaborating with the International Institute for Sustainable Development to develop a tool to help them better understand the investments they make in order to increase their impact.
The impact investing community is seeing significant growth as women make more decisions based on their values. According to a Calvert Investments report, affluent women value helping others and environmental responsibility. Despite their interest in these issues, only 4 percent of affluent women understand how to make investments aligned with their values. Further, 70 percent of them did not know what impact investing is. In the long run, they will be driving the growth of the sector.
By promoting the empowerment of women and empowering them to use their entrepreneurial capital, business leaders can make the world a better place for everyone. Investing in female-owned companies, in turn, increases the likelihood of a successful business. The benefits to businesses are clear: increased profitability, improved business reputation, and reduced risk. Investing in companies that support girls' education can also benefit investors. For example, a McKinsey study showed that 38% of investors who invested in girls-owned businesses expected their profits to increase.
Changing gender roles
The power of girls can change the world, and it has the potential to do so in many ways. The Victorian era ushered in the era of "new women" in Europe and the United States, but there were also impacts on Asian women. Nigerian women, for example, used their traditional role as a mother to protest British colonialism and taxes. The rise of Marxism and socialism created a space for gender equality and reshaping societal perceptions.
Changing gender roles was an important part of the history of colonialism. As people in colonized countries sought independence, they formed transnational networks to fight for women's rights. In Asia, the biggest influence on gender roles was Confucianism, which viewed women as inferior to men in both the upper class and middle class household. While the social constructionist view held that gendered behavior is largely determined by cultural and social conventions, evolutionist psychology disagrees.
The benefits of changing gender roles are evident to many people across the globe, and are often cited as a positive factor for improving lives. However, Republicans have differing views on the issue. Six in ten Democrats say changing gender roles has made it easier for women to lead fulfilling lives, compared to just thirty-six percent of Republicans. These differences are important for ensuring that women receive a fair education and get the training and support they need to advance their careers.
The long nineteenth century saw a significant shift in gender roles in societies throughout the world. Women had traditionally been isolated in the home and dominated the domestic sphere. However, the Industrial Revolution brought many women out of the home and the colonized people began to resist European control. New ideas about education, voting rights, and childhood were born from social reforms. New women emerged to demand greater freedoms and opportunities. In addition to these, the "New Woman" movement began.